Band of The Month
Stench Radio's September Band Of The Month: CFA – CODY FOSTER ARMY
KCFA – CODY FOSTER ARMY
Genre: Tacoma Punk 'n Roll
Members:
Cody Foster – Bass/Vox
Dave Takata – Guitar/Voice
David "Reno" Marseillan – Drums
Hometown: Tacoma, WA USA
http://cfa-codyfosterarmy.com/
https://www.facebook.com/CFA-Cody-Foster-Army-200207479991758/
Biography:
Between these three C.F.A. members, about 75 years of experience has forged a style of music somewhat familiar and still relevant to today's music fan. Utilizing their various influences each member has indulged in, the band offers the listener a testimonial to a true spirit of rock-n-roll. C.F.A reminds us that rock-n-roll is carefree, tumultuous, and above all fun.
Awards:
The Tacoma Weekly Best Tacoma Heavy Metal band 2014. Voted in by the people. CFA!
Influences:
Cliff Burton, Keith Moon, Dime Bag Darrell
Press contact & Booking agent: codyfoster666@gmail.com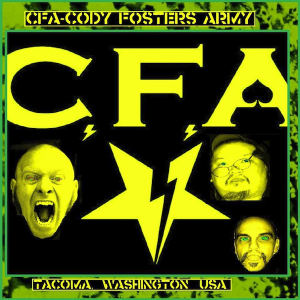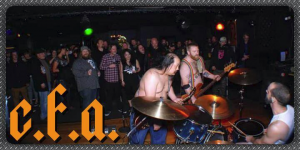 Stench
September 10th, 2018
No comments