Band of The Month
Stench Radio's March Band/Artist of the Month: Steve Ignorant of Crass/Slice of Life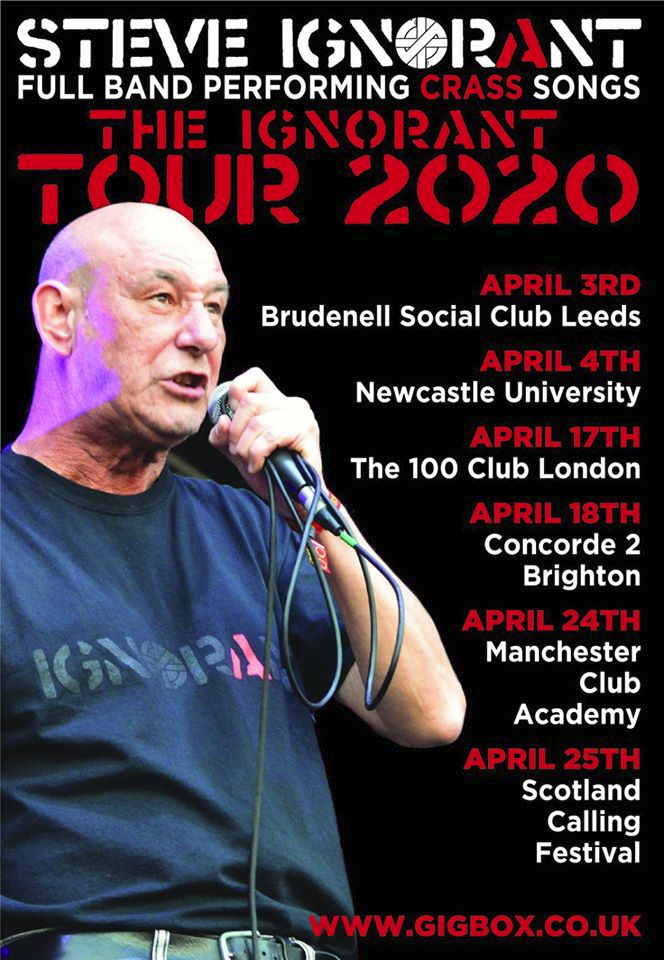 Steve Ignorant is a singer/songwriter and artist. He co-founded the anarcho-punk band Crass with Penny Rimbaud in 1977. After Crass stopped performing in 1984, he worked with other groups including Conflict, Schwartzeneggar, Stratford Mercenaries, Current 93, and US punk band Thought Crime, as well as occasional solo performances.Steve is also a wood sculptor and volunteer on the Sea Palling Independent Lifeboat, has written his autobiography –All The Rest Is Propaganda- and has worked as a traditional Punch and Judy performer using the name Professor Ignorant.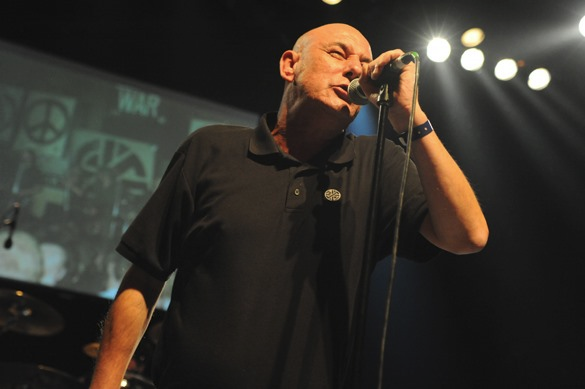 In 2007 he performed Crass's entire Feeding of the 5000 album live at the Shepherds Bush Empire and throughout 2010-2011 presented The Last Supper, touring/celebrating the songs of Crass around the globe, ending with a farewell gig at Shepherds Bush Empire in November 2011. In 2013 Steve and Paranoid Visions decided to record an album. The
result 'When …?',  a hybrid of styles, all with a nod to early 80s anarcho-punk. They now perform live on special occasions. Steve is now performing with his new band Slice Of Life. A far cry from the aggression of Crass, nevertheless compelling with powerful songs delivered in an acoustic style. "Impossible to categorise, Slice Of Life's music is up-front and soul-baringly personal. It's a mixture of songs and spoken word that draws you in and stays with you long after the final note has been
played."
Debut album Love And A Lamp-post was released on Overground records in late 2014, surprising many with its honesty and change of style for Steve. A new bassist followed in early 2015, along with new songs and extensive touring all over the UK, as well as dates in Finland, and festival slots at Rebellion, Wickerman and Something Else A Bit North.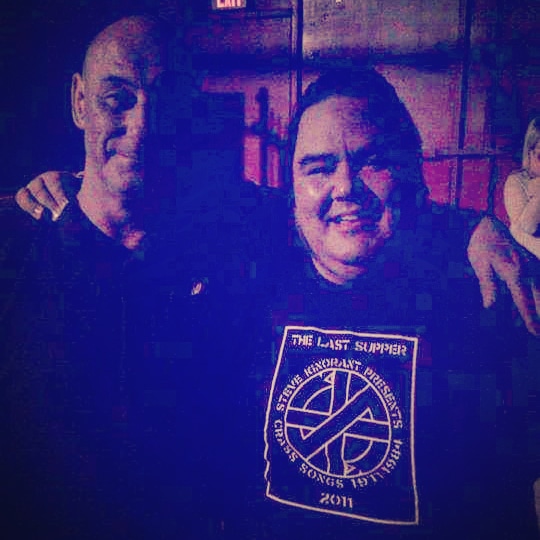 www.facebook.com/steveignorantofficial/
Steve Ignorant Merch: www.steveignorant.com/shop/
Stench
February 23rd, 2020
No comments