Band of The Month
Stench Radio's November Band of The Month: The Cutthroat Brothers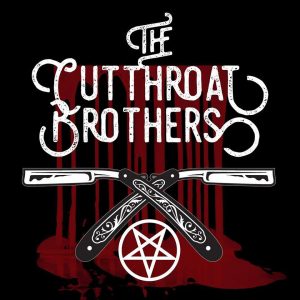 The Cutthroat Brothers
Once upon a time, barbers doubled as surgeons, offering bloodletting and teeth-pulling as well as razor cuts. The Cutthroat Brothers may not literally induce bloodletting, but they certainly do figuratively on their independent self-titled full-length debut.
The duo of real-life barbers—Jason Cutthroat [vocals, guitar] and Donny Paycheck [drums]—carve up a bloody, ballsy and brash brand of rock 'n' roll that—not unlike their medieval counterparts—takes no prisoners. Donning blood-spattered white smocks, they're as handy with a straight razor as they are with garage punk.
The Cutthroat Brothers carve up a bloody, ballsy and brash brand of rock 'n' roll that takes no prisoners.
"The classic imagery of what a barber is correlates so well to the music," says Donny. "We keep it straightforward and as sharp as possible."
"It's a little creepy and weird," Jason adds. "But it's a lot of fun and ties into what we do every day."
Jason and Donny initially got acquainted in the Pacific Northwest rock scene as both played in local bands. Most notably, Donny made his bones behind the kit for the iconic Zeke.
They met again years later, after Jason traded Washington for the Big Island of Hawaii. Initially, they bonded over a love for the Big Island as Donny visited Hawaii regularly.
In February 2018, Jason sent Donny a life-changing text…
"After all these years, we'd never really talked about music, but on a whim, I said, 'I'm thinking of writing some songs. Do you want to play drums on them? I've got an idea for this sound I want to do'," Jason recalls. "He wrote back immediately: 'Yes. Do you want to record with Jack Endino?' Of course, I said, 'Yes.' It was a dream come true."
Jason headed to Washington, and the pair hit the studio with the legendary Endino [Nirvana, Soundgarden, Mudhoney]. Within three days, they wrote, recorded, mixed and mastered their full-length debut, The Cutthroat Brothers.
They're as handy with a straight razor as they are with garage punk.
"When I told Jack we'd never played together, I thought he was going to strangle the both of us," laughs Jason.
Donny adds, "I was like, 'It's going to be fine, Jack! Don't worry about it.'"
It all worked out. The Cutthroat Brothers ignited a grunge-y garage punk assault—as if The Gun Club hailed from Seattle circa '92. The album opener "Kill 4 U" breaks down the door with reckless riffing and a hard-hitting hook that proves equally incisive and infectious.
"It's the idea that you're so fucking in love with somebody, you lose control," explains Jason. "It's a great, but horrible, roller coaster feeling. Some guys might buy flowers. We're saying, 'I'd kill for you.'
"Potions & Powders" is devilishly intoxicating while the psychedelic swing of "Snake Breath" bares sharp teeth. Swooning like a demented fifties ballad, "Violent Crime" seduces in the darkest way—equating love and murder.
The debut release's Reckless riffing and hard-hitting hooks are equally incisive and infectious.
In the end, it's that kind of contrast that cuts deepest for The Cutthroat Brothers. These barber brothers have created a vision steeped in blood and balls-out rock 'n' roll.
As Jason sings on "Skeleton Rides": "You take the ticket and step inside."
Your ticket awaits…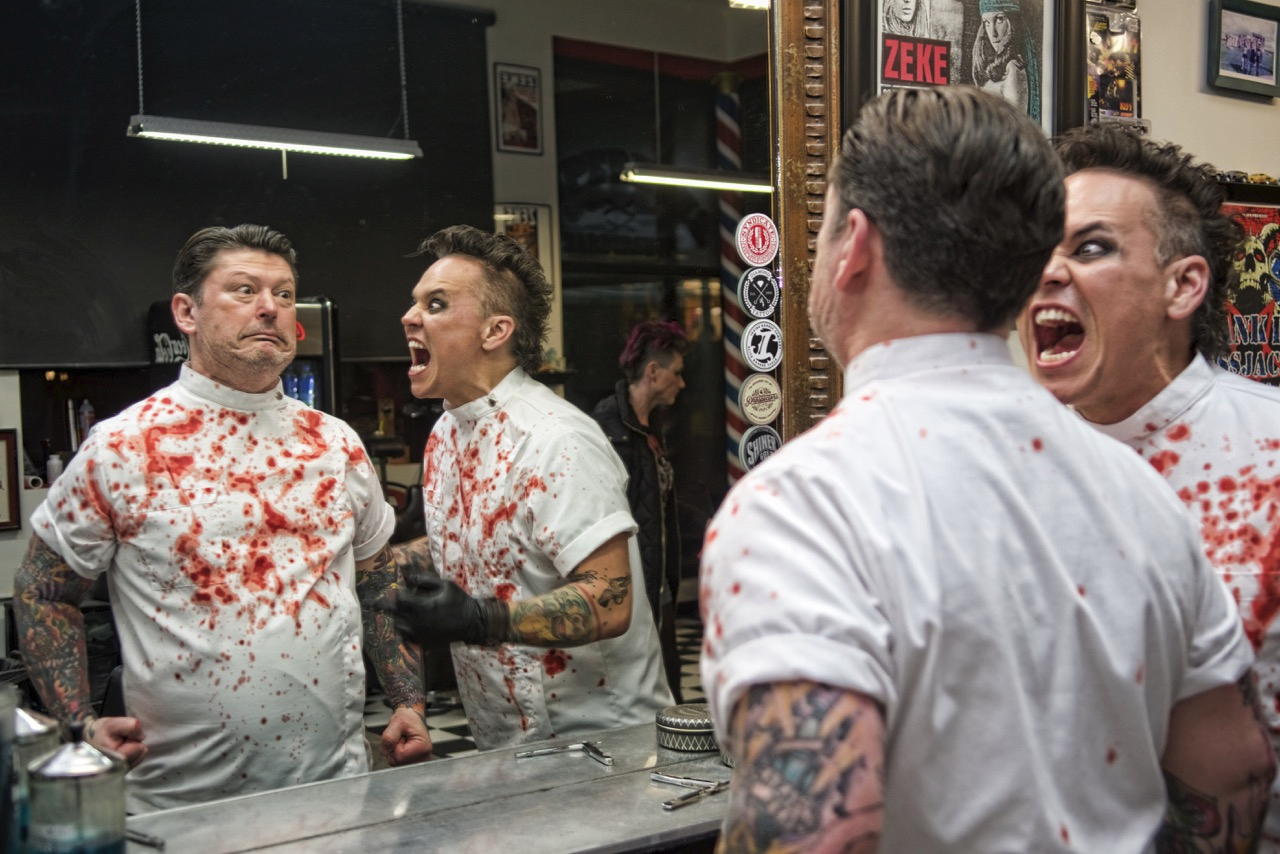 "The Sweeney Todd of punk rock. These guys don't only rock out, they cut hair too! Not at the same time of course. This 2-piece loves to lay down a sick drum beat while they slide around on guitar."
— Basement Show Radio
"The Gun Club, Doo Rag, and a little bit of Tom Waits mixed in a blender."
— Dan Kashkooli
https://www.facebook.com/thecutthroatbrothers/
Stench
November 5th, 2018
No comments