Band of The Month
Stench Radio's May Band Of The Month: MDC
MDC is : Dave Dictor, Ron Posner, Mike Smith, Al Schvitz, Russ Kalita
It was I, a young Stig Stench who purchased a copy of MDC's Self titled "Millions Of Dead Cops" LP at Parkdale Mall's Record Town in Beaumont TX back in 1982 that would forever change my outlook and give me a reality-based perception on punk rock forever. It was no longer "Hey Ho! Lets Go!", it became "The Police bring dogs into my school and sniffed away my rights!" David Dictor forever changed that for me.
Formed in late 1970s as The Stains and playing their first gig under this name in August 1980, MDC were one of three pioneering hardcore punk bands in Austin, Texas, in the early '80s, alongside The Dicks and Big Boys. These bands frequently played together and established the Austin hardcore scene. They released one single as the Stains in 1981, featuring a slower version of the future MDC song "John Wayne Was a Nazi" backed with "Born to Die".  Both songs were later released on the debut MDC album.
By 1982 the band had relocated to San Francisco, California, and renamed themselves MDC. By this point the band were active participants in the growing hardcore scene and released their debut LP Millions of Dead Cops on their own label, R Radical; Jello Biafra's Alternative Tentacles helped with distribution. The album is now widely considered a punk classic, and features songs such as "John Wayne Was a Nazi", "Dick for Brains", and the harsh criticism of the police, "I Remember". Other targets of criticism devoid of irony included capitalism ("Corporate Death Burger"), homophobia ("America's So Straight"), and American culture ("Violent Rednecks").
MDC's singer, Dave Dictor, returned with an entirely new backing line-up in 2000, which included Long Island musicians Matt Van Cura,(bass) Erik Mischo,(guitar) and John Soldo,(Drums). MDC released a new album, Magnus Dominus Corpus, in 2004. They took part in a 25th anniversary world tour in 2005, with an all-original lineup. Following the death of Mikey Donaldson in September 2007, MDC has been touring the U.S. and Europe extensively with the Dictor/Posner/Smith/Schvitz lineup.
Recently, the band has been based in Portland, Oregon.
For tour dates visit: www.davedictor.com/mdc
Press contact – Sophia Price: info@davedictor.com
Booking agent – Dave Dictor: mdcdude2000@yahoo.com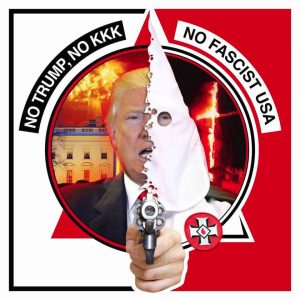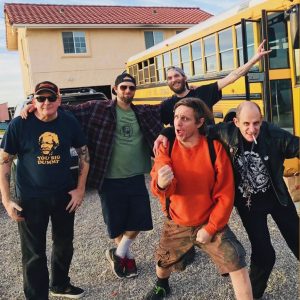 Stench
April 28th, 2018
No comments