Band of The Month
Stench Radio's June Band of the Month: Angelic Upstarts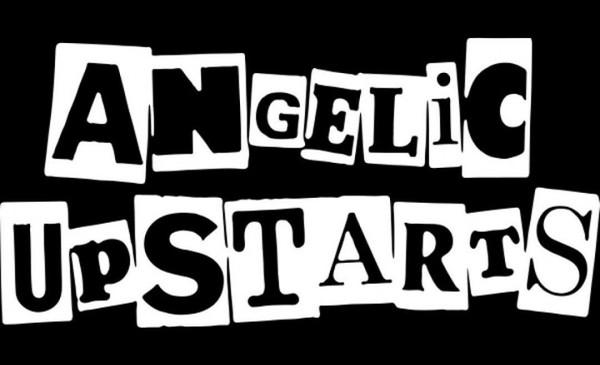 The ANGELIC UPSTARTS hold a very special place in Stig Stench's and STENCHRADIO.COM's heart.  When I started on April 21, 2010 as "Stig Stench's PuNk RoCk Radio Show On USTREAM", The Angelic Upstarts "I'm A Upstart" was the VERY First track I would EVER play.  Mensi Mensforth I consider an infectious, positive driving force that he is still leading today.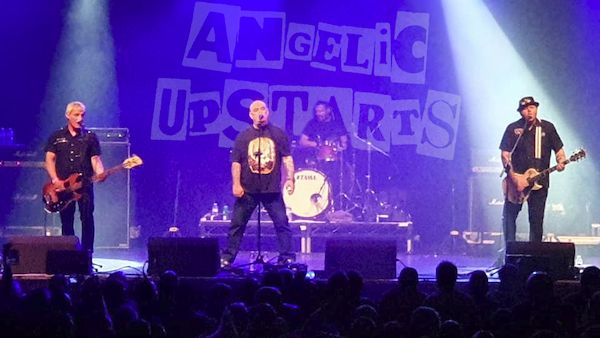 MENSI (Tom Mensforth) – Vocals, NEWTS (Neil Newton) – Guitar, JOHN (John Woodward) – Bass, ANDY (Andy Wilkinson) – Drums
Angelic Upstarts are an English punk rock band formed in South Shields in 1977. The band's original members were Thomas Mensforth (Mensi) on vocals, Ray Cowie (Mond) on guitar, Steve Forsten on bass guitar, and Derek "Decca" Wade on drums. The band espoused an anti-fascist and socialist working class philosophy, and have been associated with the skinhead subculture, though Mensi maintains that the Upstarts are and always were, a Punk band. More than two decades after its release, their debut single, "The Murder Of Liddle Towers", was included in Mojo magazine's list of the best punk rock singles of all time.
The band has split and reformed a few times, and former members include Ronnie Rocker (R.I.P) and bassists Ronnie Wooden, Glyn Warren and Tony Feedback. Drummers have included Sticks Warrington (who later joined Cockney Rejects), Paul Thompson (ex-Roxy Music), Chris White, Evo (who has also played in The Blood, Major Accident and Warfare) and Max Splodge.
https://www.facebook.com/angelicupstartsofficial/
Angelic Upstarts are featured on The STENCHRADIO.COM "Rise Of The STENCHES" Compilation:
https://zekeyou.myshopify.com/products/stench-radio-rise-of-the-stench-compilation
Stench
June 8th, 2019
No comments