Band of The Month
Stench Radio's March Band of The Month: Mayhem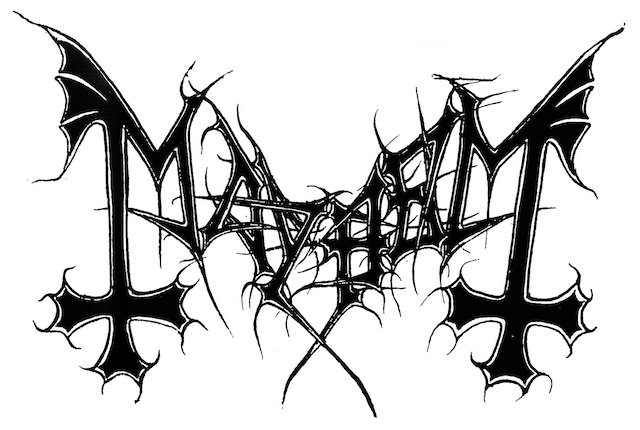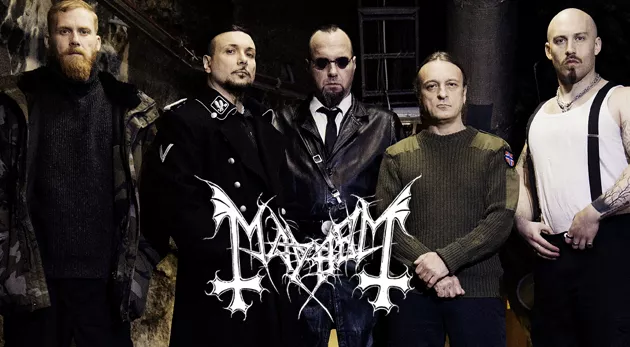 2019 LINEUP:
ATTILA CSIHAR – Vocals
Associated Acts:  Aborym / Burial Chamber Trio / Grave Temple / Korog / Mayhem / Plasma Pool / Sinsaenum / Sunn O))) / Tormentor / Anaal Nathrakh / Void ov Voices / Belphegor
NECROBUTCHER – Bass
Associated Acts: Mayhem / Bloodthorn / Checker Patrol / Kvikksølvguttene / L.E.G.O / Musta / Septic
HELLHAMMER – Drums
Associated Acts: Age of Silence / Antestor / Arcturus / Dimmu Borgir / Dynasty of Darkness / Emperor / The Kovenant / Jørn Lande / Mezzerschmitt / Mortem / Shining / Den Saakaldte / Thorns / Troll / Winds / Immortal / Fleurety
TELOCH – Guitar
Associated Acts: 1349 / Nidingr / Mayhem / Gorgoroth / God Seed
GHUL – Guitar
Associated Acts- Cradle Of Filth / Imperial Wizard / Mayhem
Mayhem are a Norwegian black metal band formed in 1984 in Oslo and are regarded as one of the pioneers of the Norwegian black metal scene.  Mayhem's career has been highly controversial, primarily due to their violent stage performances, the 1991 suicide of vocalist Per Yngve Ohlin ("Dead") and 1993 murder of guitarist Øystein Aarseth ("Euronymous") by former member Varg Vikernes ("Count Grishnackh"), also of Burzum.
The group released a demo and an EP that were highly influential, and amassed a loyal following through sporadic and notorious live performances, attracting further attention through their ties to the string of Norwegian church burnings and the prominent incidents of violence surrounding them. They disbanded after Aarseth's murder, shortly before the release of their debut album, De Mysteriis Dom Sathanas, regarded as a classic of the black metal genre. Surviving former members Jan Axel Blomberg ("Hellhammer"), Jørn Stubberud ("Necrobutcher") and Sven Erik Kristiansen ("Maniac") reformed two years later with Rune Eriksen ("Blasphemer") replacing Aarseth. Attila Csihar since replaced Kristiansen.
The band's music strongly influenced the black metal genre and was instrumental in moving the wider metal scene away from the prevailing trend for speed metal. Their post-Aarseth material is characterised by increased experimentation. Mayhem's most recent album, Ordo Ad Chao, received the Spellemannprisen award for Best Metal Album in 2007.
On January 12, 2019 the band wrote:
"Here's a treat for you while we work on the new album.
Premiere: De Mysteriis Dom Sathanas Alive – Full Concert Music Video
Monday 14th 9:30PM Pacific Standard Time (PST).
Hey STENCH Zombi KVLT! This is Stig Stench, I have had the pleasure of having Attila Csihar on STENCHADIO.COM on three separate occasions and have hung out with him over the past several years on a few occasions. He is a very personable and incredibly eloquent, but yet down to Earth guy to converse with. Mr Csihar possess wealth of subjects and topics to talk about, so please, do yourself a favor, if you ever find yourself in a situation where you are in Attila's presence, don't embarrass yourself and ask him stupid shit like "Are you a Satanist man?"…Or "What was Varg like?"….Seriously. I saw it happen at Housecore Horror Film Festival 2013 Austin TX. Attila just looked at this guy and gave no answer. So as a listener, I personally find Mayhem's later work to be more explicit, 2014's "Esoteric Warfare" to be more relatable and more innovative for the 21st Century as an underground music enthusiast. Growing up I developed a fondness for bands like Voivod, Kreator and Exodus. Not to say, I do not appreciate or do not respect Mayhem's early work, because I do very much. But I grew up in the Late 70's early 80's in the US with American Punk ,Hardcore, Crossover, Grindcore and Metal Movement. I am not from Norway or Scandinavia. I can only hear music through the ears from someone who was born in Louisiana and who is French-Native American-Born.
STIG STENCH & ATTILA CSIHAR Backstage Before Mayhem's Performance in 2015 in Austin Texas at The Mohawk Headlining with Watain and Rotting Christ.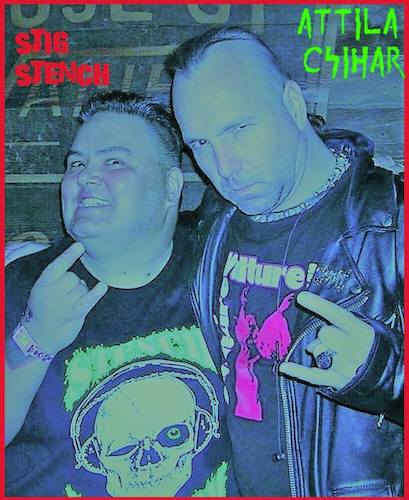 Mayhem – Official "Watchers" Video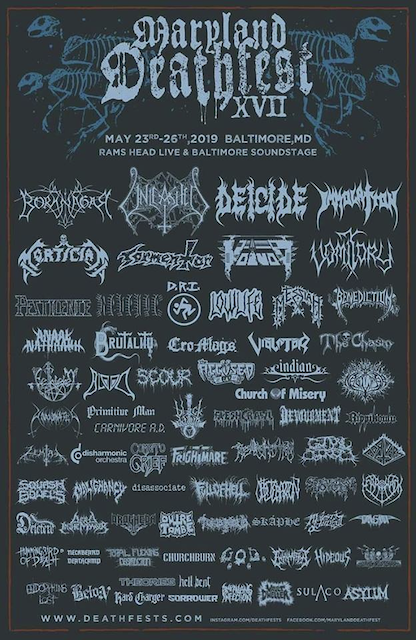 Rory Culkin On Sway's Universe Promoting THE NEW FILM  "LORDS OF CHAOS":
The FOUNDER of MAYHEM: Øystein Aarseth "Euronymous"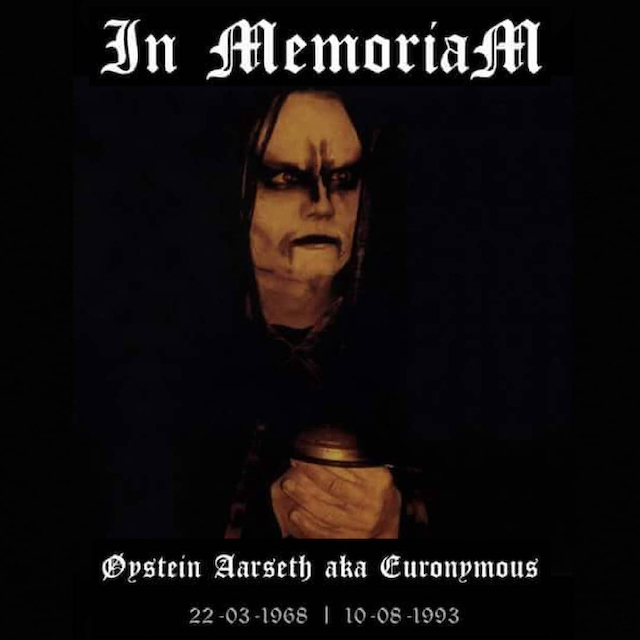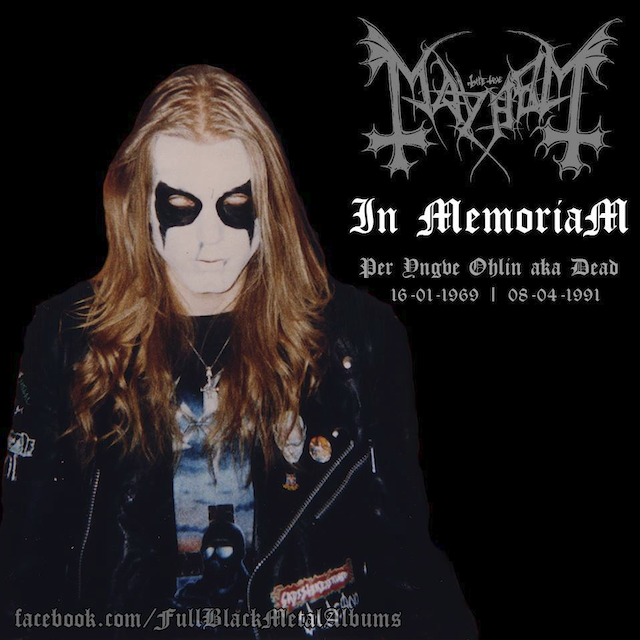 Stench
March 4th, 2019
No comments